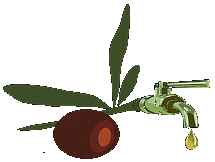 About Olive on Tap
Olive on Tap is a rare find. The products offered here are all mixed by the loving hands of owner Rebecca and her family. No product at Olive on Tap is mass manufactured, IT'S THE REAL"HAND MADE" DEAL. Olive on Tap carries many natural and organic flavor enhanced 100% pure olive oils. Her natural and organic flavor enhanced balsamic vinegars are all 18yr aged.
Owner Rebecca is a "Foodie" from all of her world travels as a travel consultant for 31+ years and from her love of cooking. One of her best memories is the first cruise she took and all the gourmet foods she tasted....that's where it all started. After growing up on bland food with only salt and pepper as a seasoning she found a new world. Her true love for food with interesting smells and flavor was well on its way. A Foodie was born.
While looking for her next opportunity, Rebecca fell in love with olive oils, balsamic vinegars and spices. After exploring boutique shops carrying these things and seeing them pop up all over, offering pretty much the same product lines, a light bulb went off in Rebecca's head "I know what I should do, open a gourmet olive oil, vinegar, and spice store using my own recipes and hand made products". Getting really excited she and her family started bottling small batches and doing small little craft shows, farmers markets, town festivals, and food and wine shows.
By popular demand, Rebecca has opened production and retail facility in Minnetonka, Minnesota. Details can be found following THIS LINK.