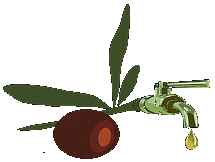 Olive on Tap FAQ's (Frequently Asked Questions)

Q. Where is your (do you have a) Store?
Q. Where are your products made?
Q. How do you come up with new flavors?
Q. I see you use PayPal. Can I purchase from the web site without creating a PayPal account?
Q. What are your shipping charges? Do you ship to Canada or Internationally?
Have a Question? - Go to our CONTACT page and ask !