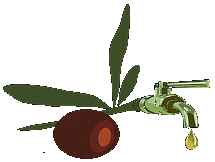 Meet the Olive on Tap Mobile Tasting Room!...
In our tasting room, we have 6 or 12 of our most popular Oils and Vinegars available in Italian made stainless steel "Fusti" containers for you to self sample. In addition, at our farmers market booths we have samples of some of our other oils and vinegars, as well as some of our mixed spices and seasonings. You may sample as much as you like ... we offer bread for you to dip. At our food and wine events, we sample and sell our top 12 favorites, all bottled and ready to savor!
We carry the 6.3 oz. sizes in our mobile tap room for immediate purchase... you may also special order ANY oil or vinegar in 12.5 oz size.